BRAIDED VESSEL by Emilia Maryniak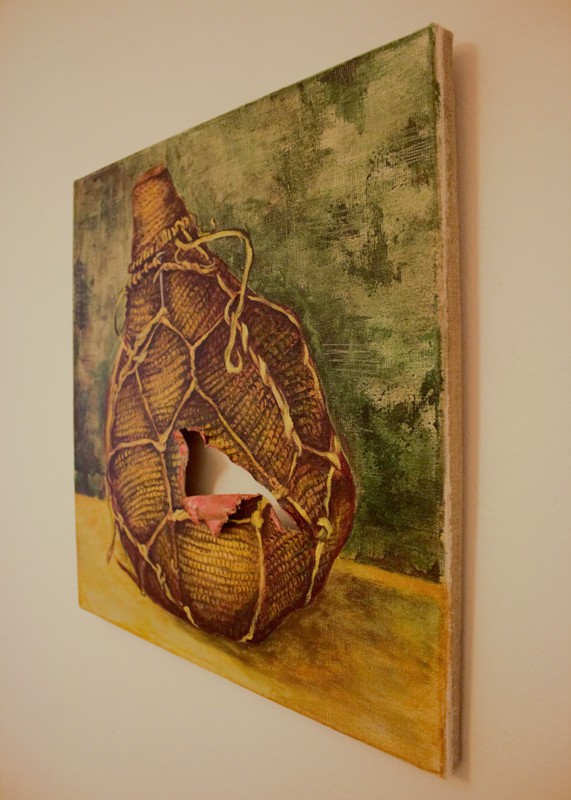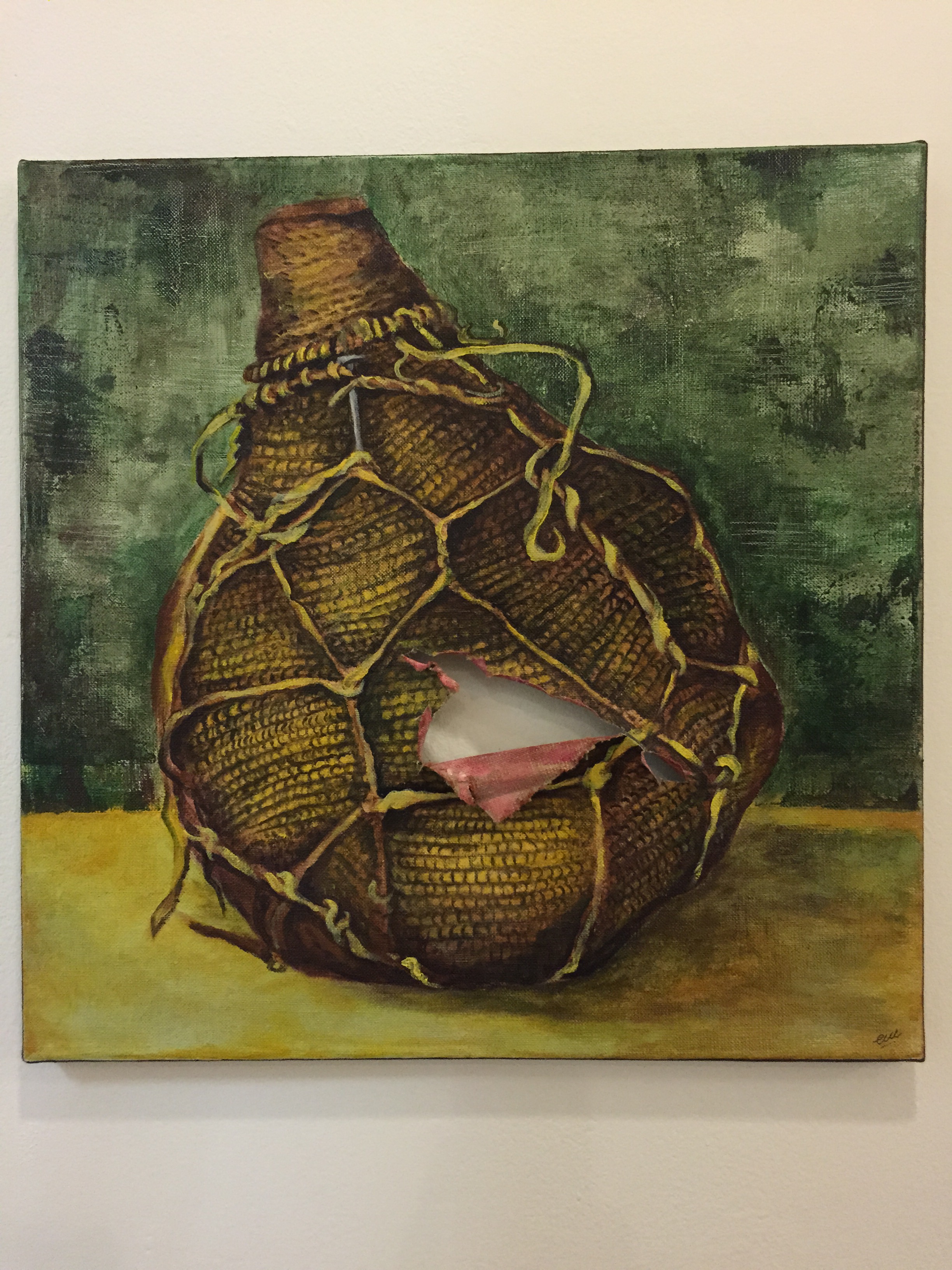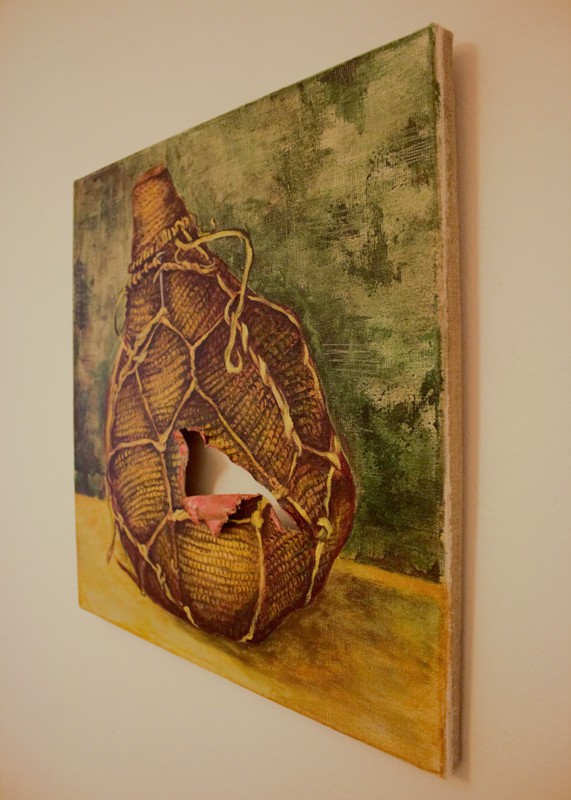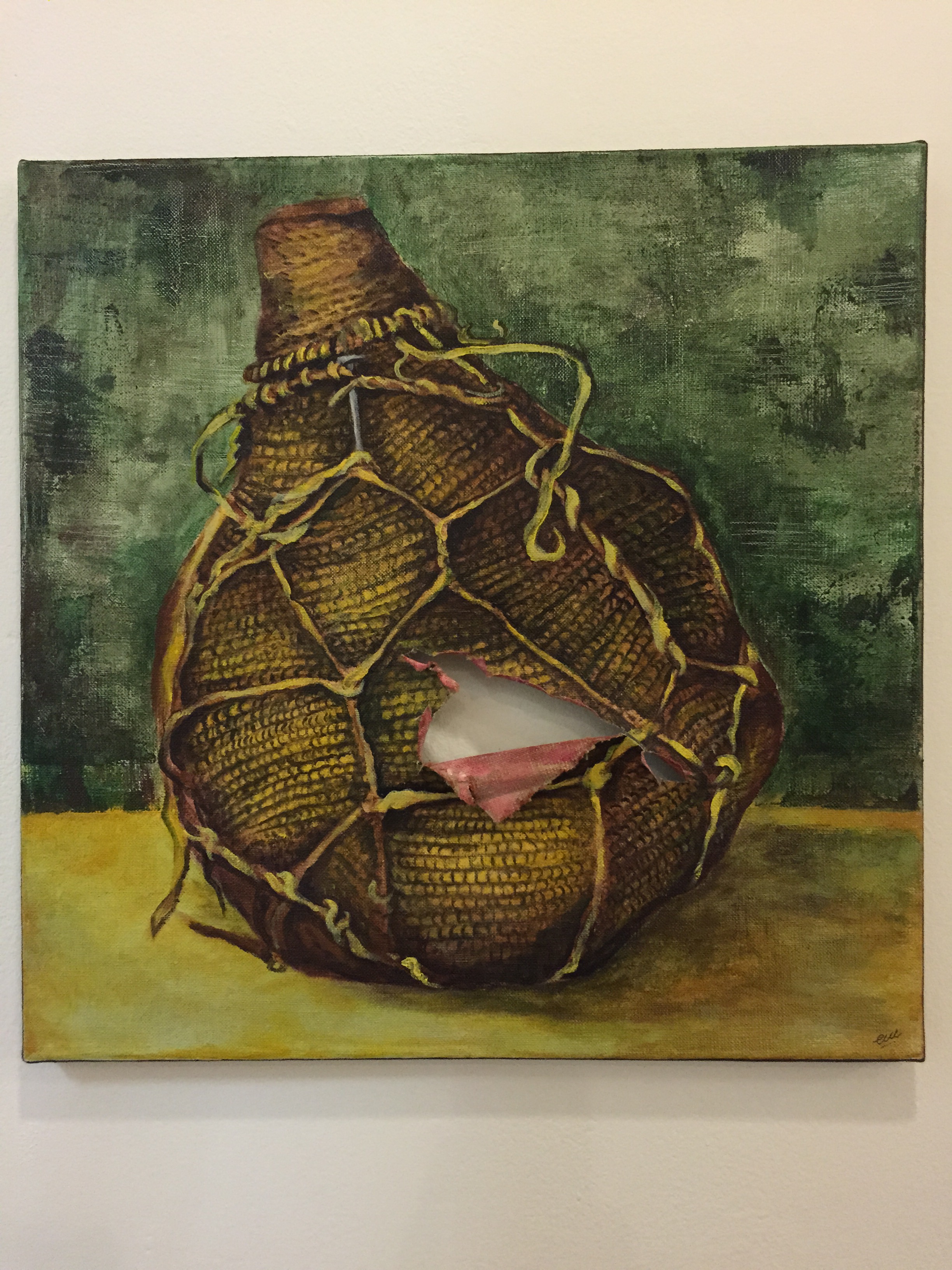 BRAIDED VESSEL by Emilia Maryniak
Acrylic on canvas | 50x50cm. | £250.00
This work is a traditional painting on canvas, entitled Braided Vessel, it is symbolic on many levels of the case of FGM.
It shows an African, braided water jar, a beautiful and life-saving object. When the painting was finished the canvas (strong linen) was cut with a knife with the puncture visible. So there is a sharp hole, through which it is possible to see the wall.
This artwork featured in a FORWARD Artists Against FGM exhibition- Something About Bodies, and was kindly donated to us, with all sale proceeds going to FORWARD's work to end FGM.