FULL STOP by Mary Rouncefield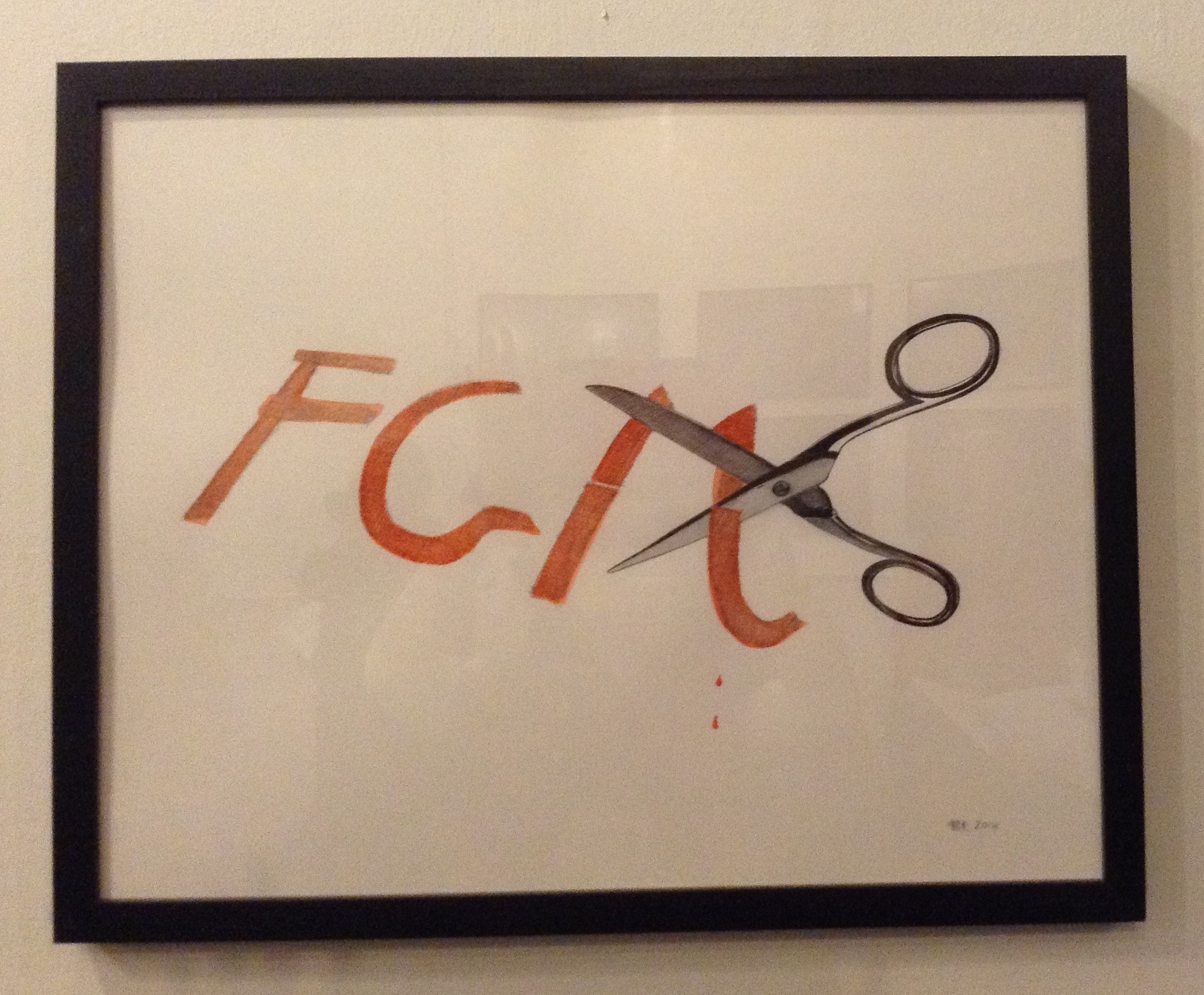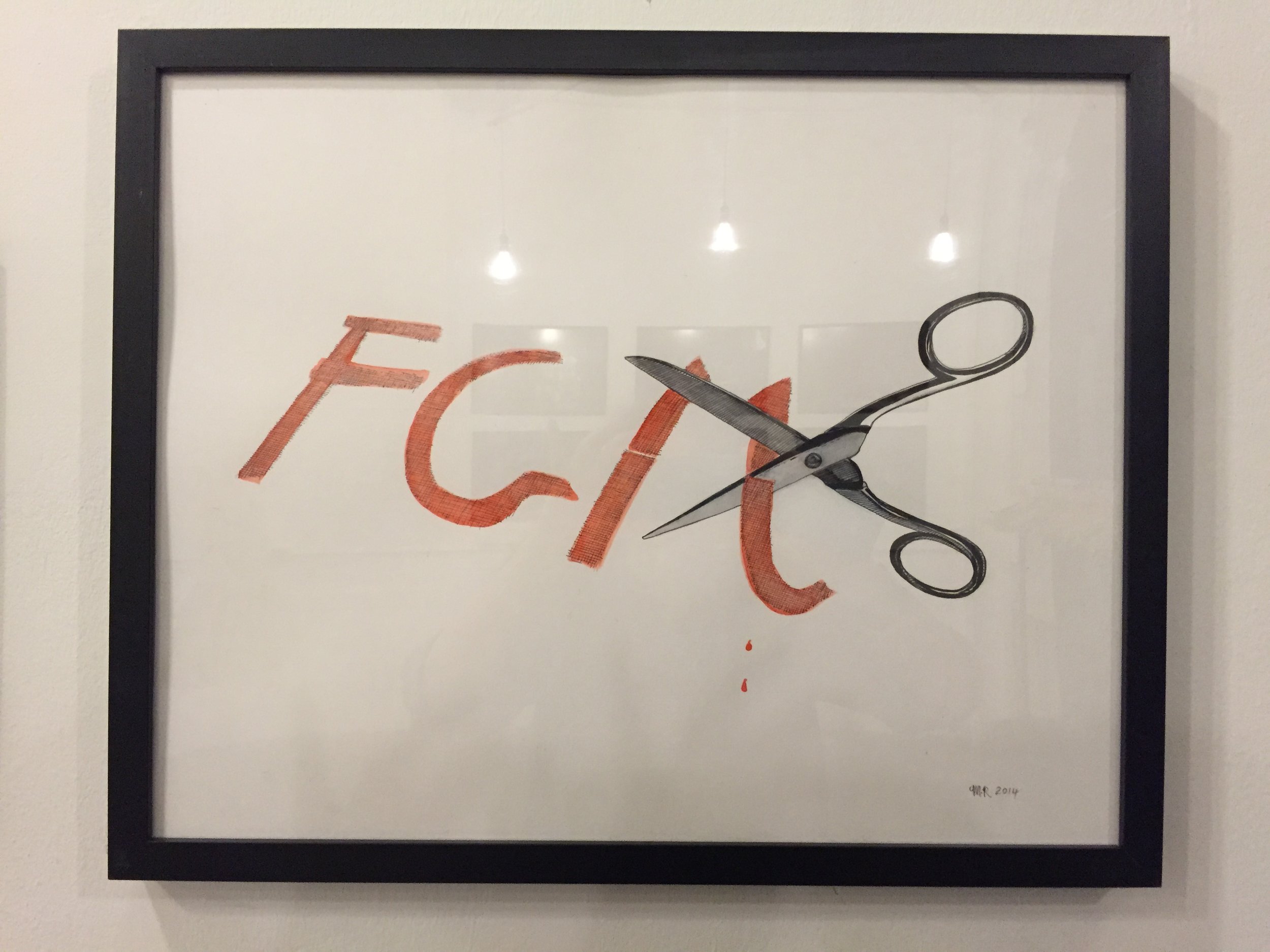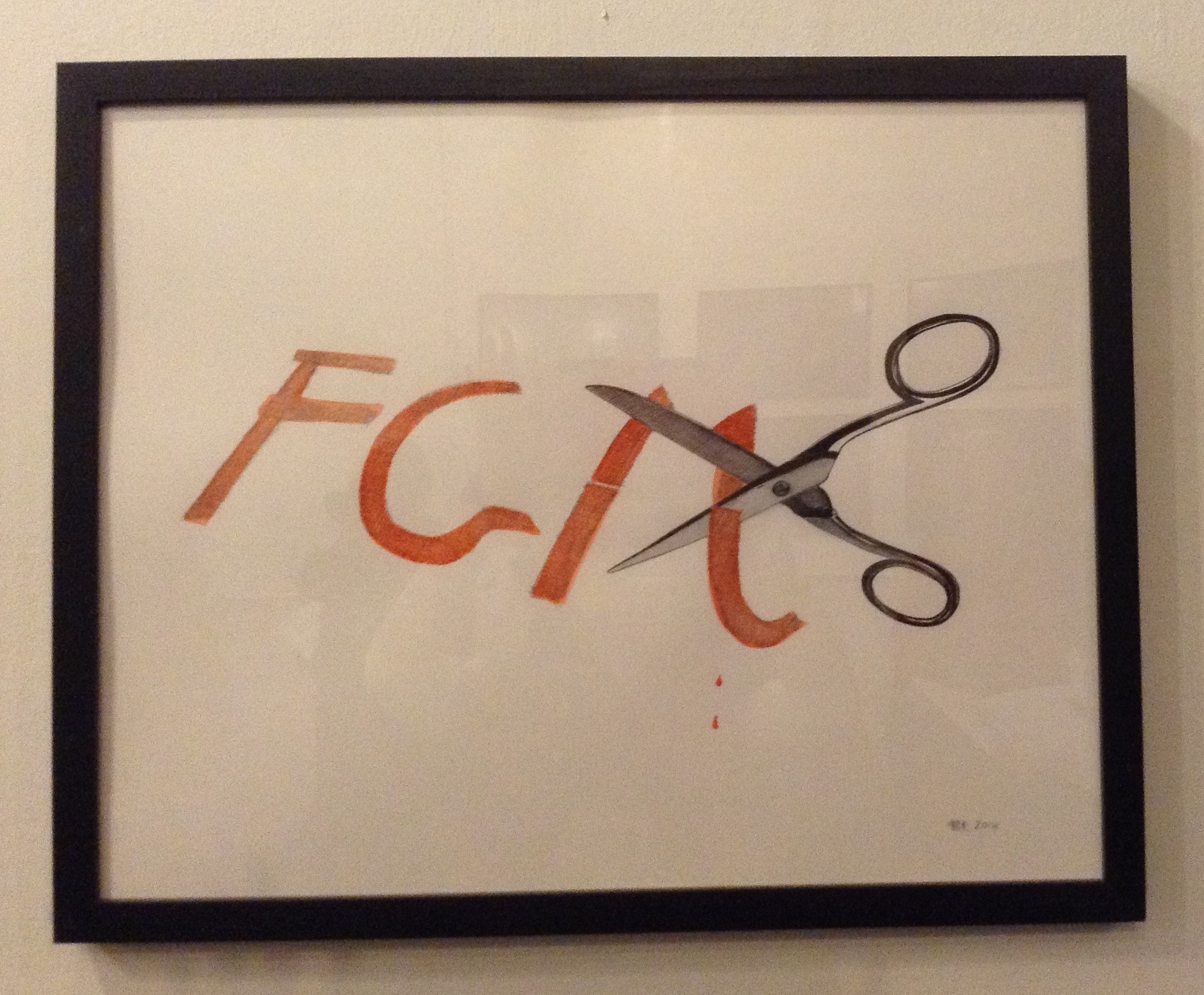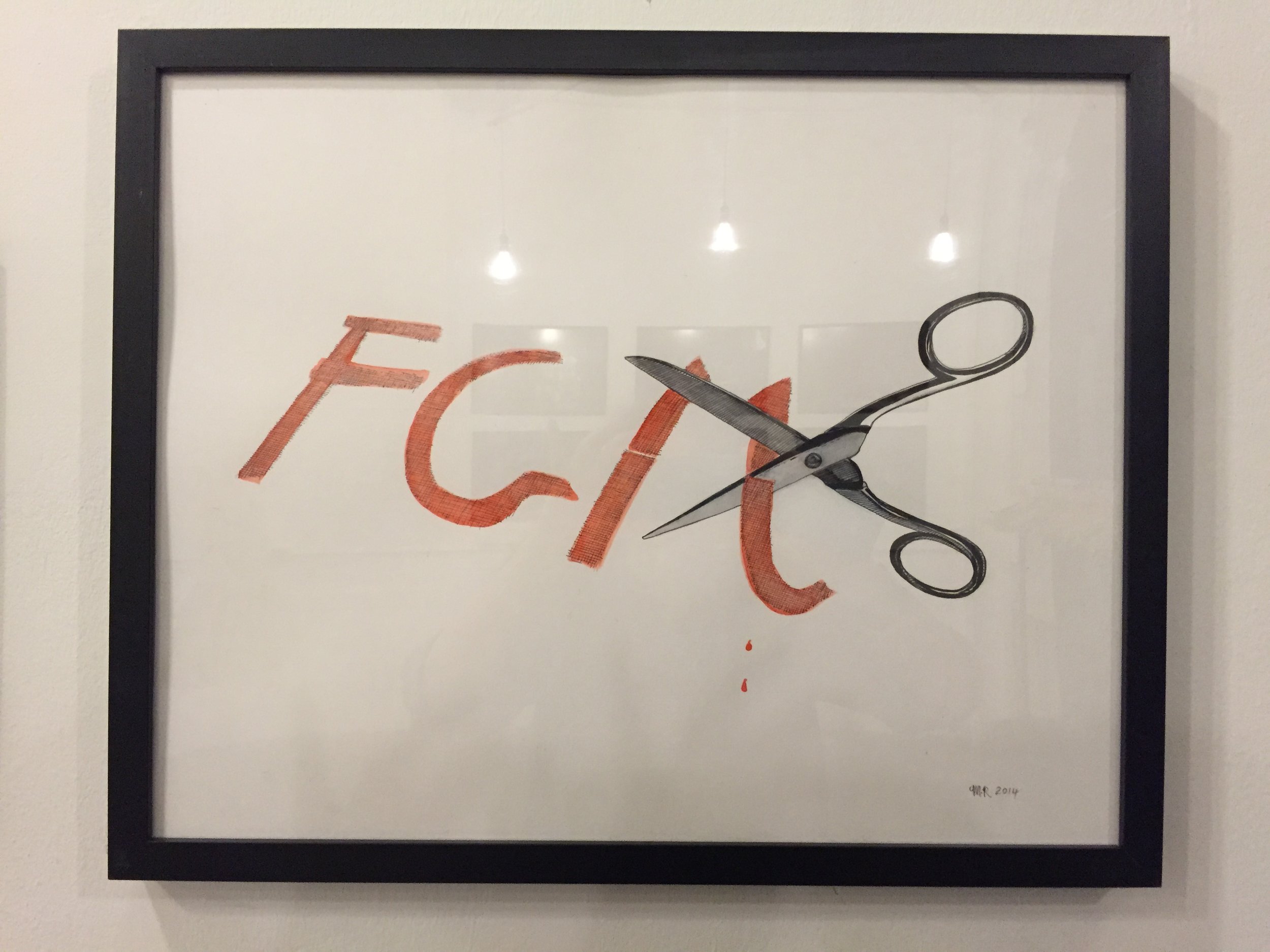 FULL STOP by Mary Rouncefield
Framed ink and watercolour drawing | 54x44cm framed | £45.00
Web: www.maryrouncefield.co.uk
Please Note: The shipping for this item is charged at £15.00 due to the size and weight. If choosing collection (from NW10 - London) , please ensure you select the free shipping option when paying for this item, and contact forwardevents@forwarduk.org.uk to arrange the collection.
The artist made Full Stop in support of the campaign to end FGM. In this drawing the letters 'FGM' are drawn as if made from a woven material, to emphasise the fact that this practice is woven into the culture and customs of certain communities. Many parents believe that they are acting in their daughter's best interests when they submit them to this.
This artwork featured in a FORWARD Artists Against FGM exhibition- Something About Bodies, and was kindly donated to us, with all sale proceeds going to FORWARD's work to end FGM.